through my externship!
I REALLY
enjoy working
&
learning as much
be an M.A.
(Medical Assistant)!
So therefore I have been extremely tired & worn out these days....nothing much to remember to blog about, maybe my brain will function a bit better in a couple of weeks!
FILL IN THE Blank FRIDAY!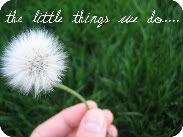 1. True happiness is
being surrounded by loved ones
.
2. The most surreal moment of my life
was when I found out I was going to have my 1st baby & then when she arrived & we were PARENTS
.
3. My favorite texture is
smooth like smooth sand between my toes.
4. My signature color is
pink these days, I just love pink now but I would of normally or in the past said purple & I still like purple!
5. My signature style is
comfortable, I CAN NOT stand tight fitting clothes.
6. If I could choose one store to spend my life savings at
it would be have to be Hobby Lobby!
7. My best thing about autumn
is that it FINALLY means that SUMMER is gone!