This also is hard for me. I
LOVE
movies!!!
One of my favorites would have to be
"
My Big Fat Greek Wedding"
just cracks me up
EVERY TIME
I watch it!
(This is one of my favorite scenes)
Another one I really enjoy is "
Office Space
" this one also makes me laugh every time!
(This scene is One of my Favorites)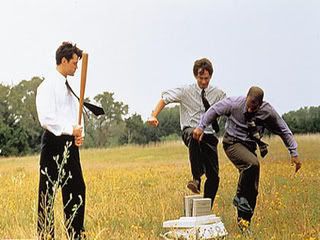 What's your favorite movie???? or movies?