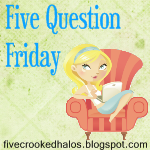 *Rules for Five Question Friday: Copy and paste the following questions, answer them, then make sure to link up when the linky's up! I typically post the linky early Friday morning, so watch for it! If you are "blogless", feel free to answer the comments below!
1. Do you have any nicknames and if so how did it come about?
not really, sometimes people call me Reba, due to the fact she's my favorite singer!
2. What is your birth order amongst your siblings?
I'm the oldest
3. In a movie of your life, who would play your significant other?
Brad Pitt, cause he blond & good looking...oohhh Matthew Mcconaughey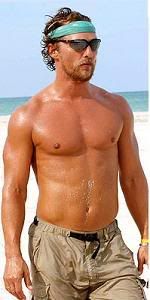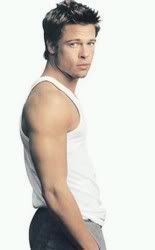 4. What is currently your favorite song?
Reba's lateset song "Turn On The Radio"
5. Are you saving your money for anything right now? Big or small purchase?
* Questions for Friday, August 20th: (Special thanks to Colleen, Nel for inspiration, Deanna, Jill for inspiration, and Sandy for their question suggestions! If YOU would like to be linked in a future 5QF, head on over to my community and offer up your best question suggestions!)